The Burnin'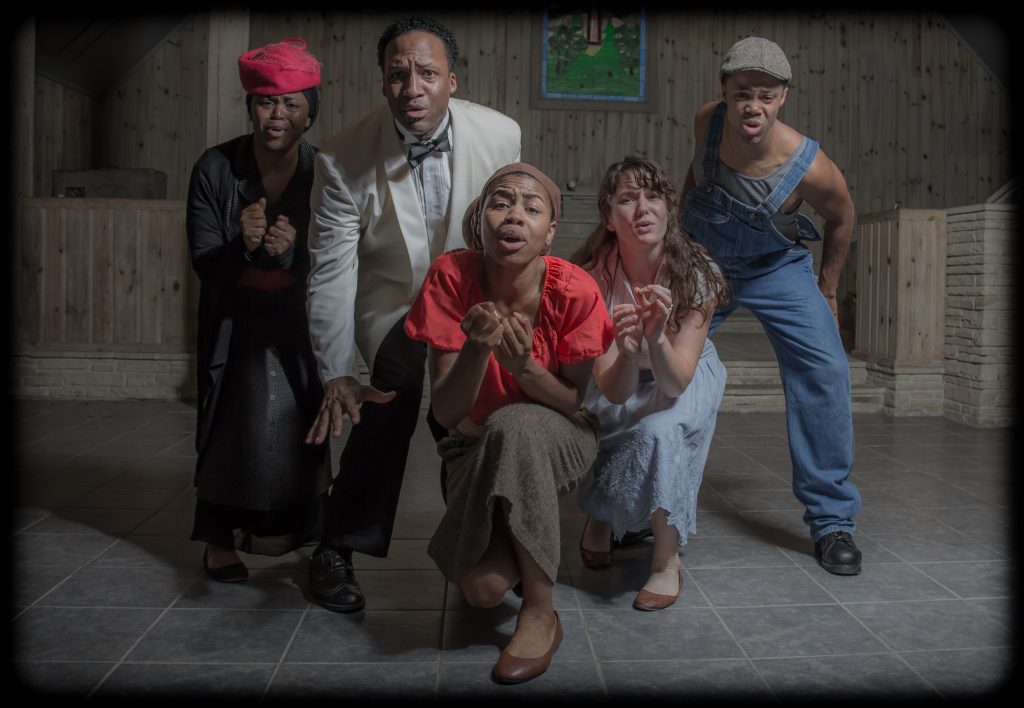 THE BURNIN' 
(Now Touring)
Written/Directed by Cristal Chanelle Truscott
Original Music by Heather Christian and Cristal Chanelle Truscott
Choreography by Millicent Johnnie, Tiffany Gilbert and the Ensemble
It's 1940 in the fictional City of Antebellum. As the African American community prepares for the return of hometown hero Band Man, scheduled to play at the local juke, the White community organizes it's Annual Pilgrimage Pageant; a celebration of Southern hierarchy as it was "Before the War." Fast forward 75 years and post-Great Migration urban residents in the metropolis of Sittay gather to critique the policies and politics behind contemporary headlines at a spoken word/hip hop spot. When disaster strikes in both spaces and places, all involved are forced to examine the meaning of community, agency and identity in the blink of an eye. As history repeats itself, The Burnin' straddles time between these two worlds, examining the possibility that the more things change, the more they stay the same.
The Burnin' is a NeoSpiritual inspired by two major U.S. nightclub tragedies; the Rhythm Night Club Fire of Natchez, MI (1940) and the E2 Club Stampede of Chicago, IL (2003). Through fictionalized locales, The Burnin' charts sociopolitical consistencies before, during and after both disasters. Following a group of clubgoers through catastrophe to assess complex intersections of race, gender and community during times of trauma and survival, the piece not only questions a multitude of stereotypes, it actively answers and dis-assembles them. Weaving dialogue and original song, The Burnin' traces how we receive and redefine legacies of identity to accommodate our contemporary realities. Re-imagining and re-examining these American tragedies, The Burnin' invites audiences to look deeper into personal and communal definitions of freedom, empowerment and the course of "progress" we all have the power to chart.
Learn more about the inspiration for The Burnin' and Progress Theatre's history and aesthetic. Watch playwright/director, Cristal Chanelle Truscott's pitch @ NYC's Under The Radar Festival.

The Burnin' is made possible with funding by the New England Foundation for the Arts' National Theater Project, with lead funding from The Andrew W. Mellon Foundation. Additional funding by Hi-ARTS (Producers of the Hip-Hop Theater Festival) and by the National Performance Network (NPN) Creation Fund Grant, co-commissioned by Junebug Productions in partnership with Hartford Stage. The Creation Fund is supported by the Doris Duke Charitable Foundation, Ford Foundation, and the National Endowment for the Arts.